Kehoe Grand Prix
May 1, 2019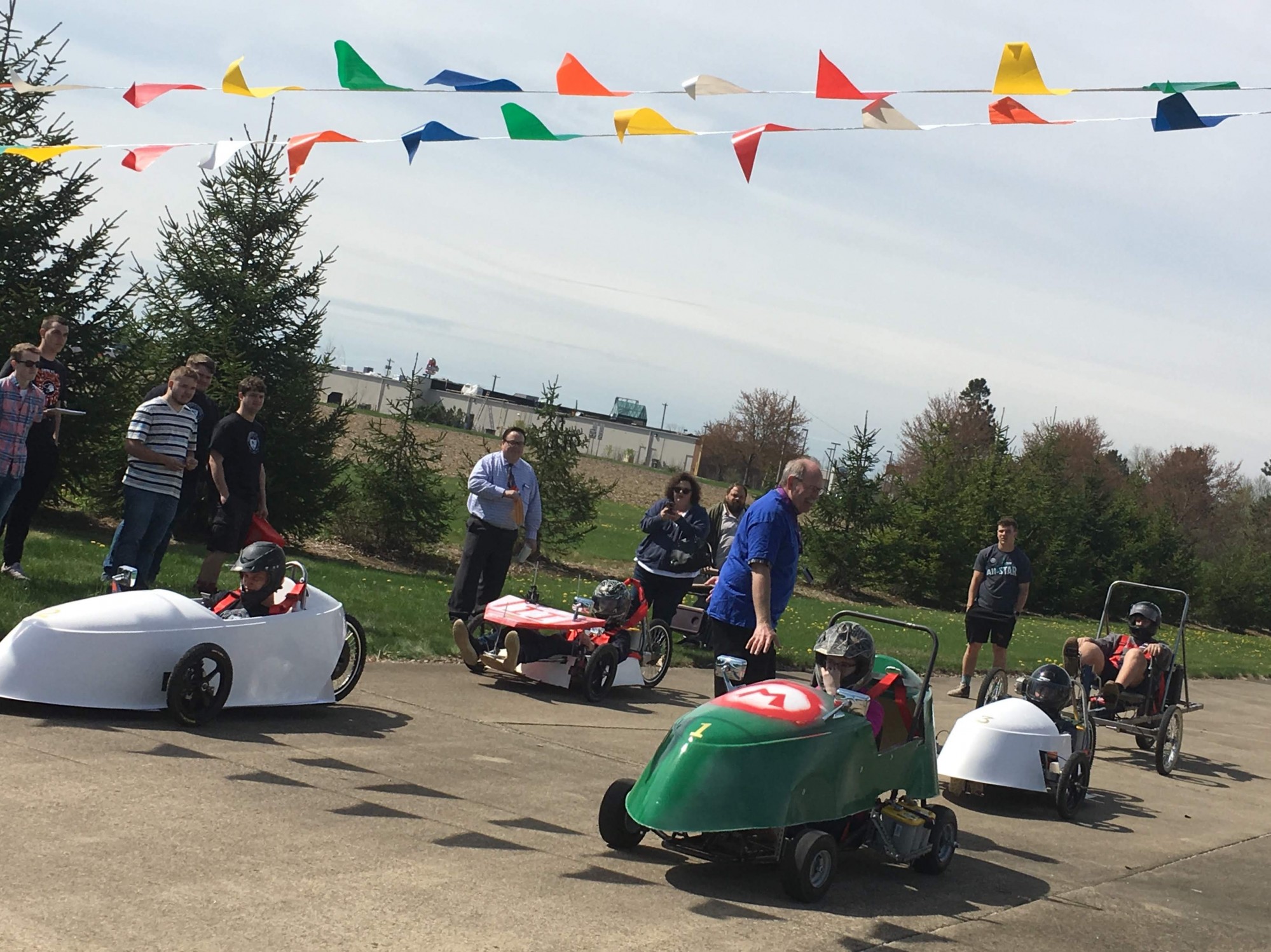 Five teams of our seniors put their capstone projects on the road... literally, competing in the Kehoe Grand Prix.
Each team has been building an electric vehicle throughout the year. They began by researching and designing the types of vehicles they might want to build, including frame, steering, braking, gearing, power and drive options, and the optimal combination to provide the best overall performance and energy efficiency.
Check out the full story here.
« Back to Engineering