Graduate Shares His Story
February 26, 2014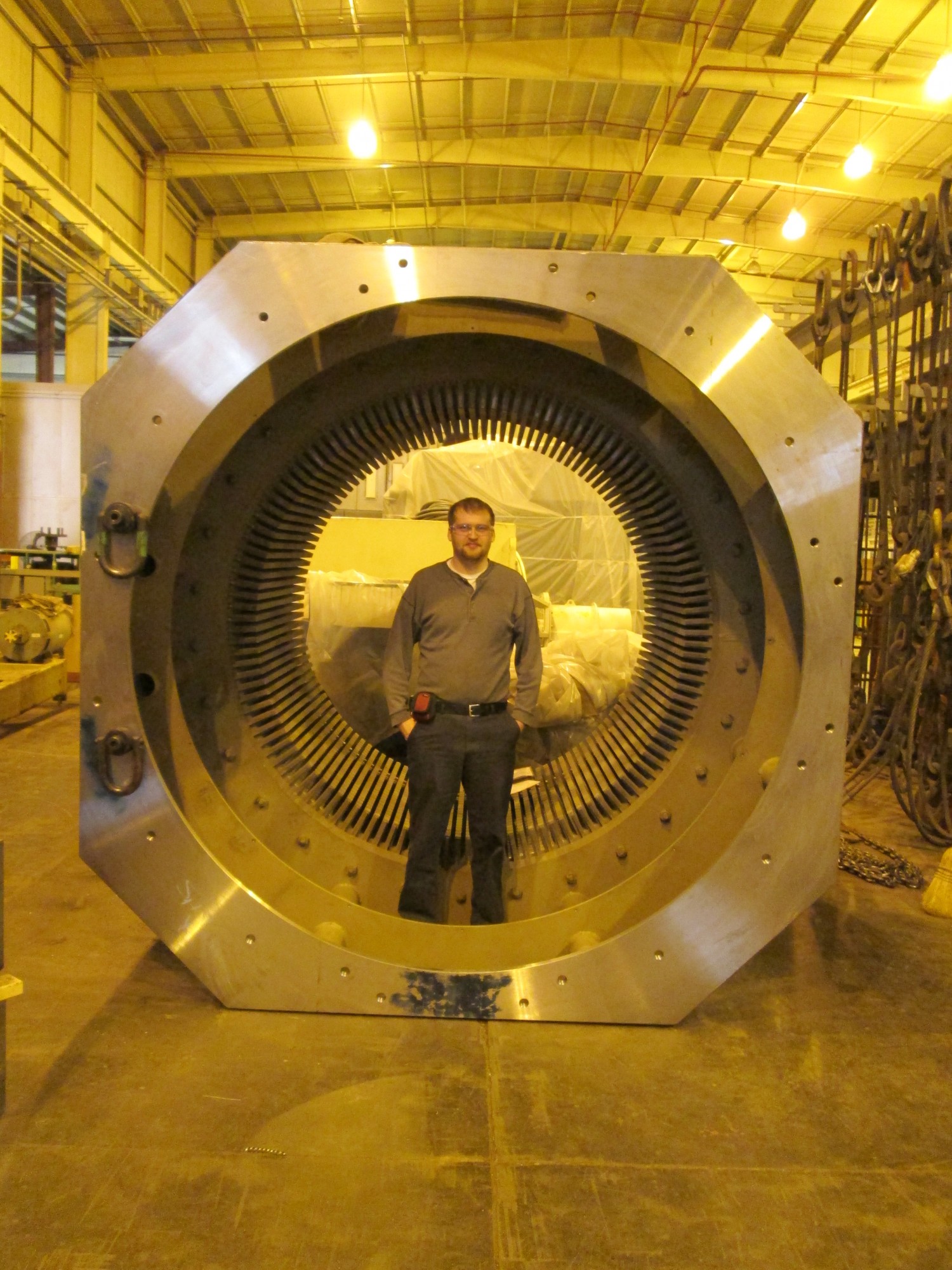 College-NOW class of 2007 graduate Jonathan DeWitt shares his experience with College-NOW and his life since graduation. Jonathan's story is proof that hard work really does pay off.
"My Reason for Choosing College-Now: When I was in high school, my main interests were Physics and Engineering. However, I did not have a good grasp of what those professions entailed or how I could make them work in a career.. The College-NOW program gave me the chance to obtain an Associate's Degree in Electro-Mechanical Engineering Technology by the time I graduated from high school…it was free! At the time, this arraignment seemed like there was no downside to it, other than the loss of my ability to enjoy some extracurricular high school activities like band. However, I was able to work out a variance in my schedule with the College-NOW program and the high school band teacher worked with me to enable me to continue in the band. In high school a lot of the courses students take the last two years are college prep classes that are just going to be repeated in college in greater detail. If the student can handle the courses at a college level, the post-secondary option is really the best choice economically. College-NOW instructors were great in helping students bridge the gap between high school level curriculum and college level curriculum. Even if students don't choose to pursue a career in engineering after College-NOW, their credits may transfer depending upon the receiving school's requirements, which will reduce the number of classes they need to take to obtain a bachelor's degree. For me it was a choice of either college or learning a trade. College was something I always wanted to experience, so I chose College-NOW.
College-NOW Experience: College-NOW was tough because the majority of the classes that are presented in a strictly electrical engineering and a strictly mechanical engineering (two separate majors normally at NC State) were condensed into one. It was tough adapting to the college mindset. In high school the importance of good note taking isn't really stressed that much. In college, good note taking is essential. Once that concept soaked in, College-NOW became quite manageable. I found the work challenging and entertaining at the same time. The instructors were friendly and talented in engaging the students in their subject. It was definitely interesting the first few months while in College-NOW. While our classmates were back at the high school restricted to the campus we were expected to act like adults driving between campuses (the Kehoe Center in Shelby and Main Campus). In many cases the College-NOW students shared classrooms and classes with regular college students. The sense of freedom we felt and the responsibility we were given was quite different to what we had experienced to that point. I always felt it would give us a leg up compared to our high school attending peers. When I graduated from the College-NOW program that feeling of having a leg up was proven true.
Education After College-NOW: Throughout my high school years I had developed a fascination with physics stemming from my wonder of the universe and my love of the television show Stargate. In 2007, I started attending Ashland University as a major in Physics. Due to my time in College-NOW, I transferred enough credits to start as a junior at AU (right out of high school). While my AU classmates were constantly complaining about the English courses they had to take at AU, I never once had to take an English class because I completed them all in the College-NOW program. I had intended to attend AU and the Miami University program that would turn my associate's in Electro-Mechanical Engineering Technology into a bachelor's degree simultaneously, but the demands of being a junior level Physics major were too great. I put the Miami program on hold to concentrate on Physics. For the next 3.5 years I immersed myself in higher level physics and mathematics picking up a Math major along the way. In December 2010 after 3.5 years I graduated with a dual major in Physics and Mathematics from Ashland University. Upon graduation, I immediately returned to the Miami program to obtain my second bachelor's degree.
Professional Life: I held several short term jobs for the next six months after graduation including a stint at the NC State tutoring center. On June 6, 2011, I was hired as an Associate Electrical Engineer at Hyundai Ideal Electric Company (HIEC) while still enrolled in the Bachelors program for Electro-Mechanical Engineering at Miami. At HIEC, I help design large synchronous generators and motors and large induction generators and motors. These machines range in size from 100 kiloWatts (100,000 Watts) to 40 MegaWatts (40,000,000 Watts) and cost anywhere from several hundred thousand dollars to several million dollars. I have learned how power is generated and distributed throughout the world and how to design for each contingency. One of my most interesting design projects that I have collaborated on was a hydro-electric generator which was larger in inside diameter than I am tall (I'm 6'2") and which, along with two other machines, was used to power the entire island of Kodiak, Alaska. Knowing that a generator I designed would provide 33% of the power to supply energy to more than over 10,000 people was a pretty humbling and gratifying experience. In December of 2012, two years after graduating from AU, I graduated from Miami University with a Bachelors of Science in Electro-Mechanical Engineering obtaining my second bachelor's degree (third major). Hyundai Ideal then dropped the "Associate" from my title. I continue to work in the challenging field of power generation and study whatever science catches my interest on my own time. College-NOW gave me a leg up in that it allowed me to obtain multiple degrees more quickly than I would have been able to otherwise. It also saved me a ton of money."
« Back to Engineering